Make it work.
The Club of Engineers is a Dutch Cooperative of international engineers, project managers and specialists
representing an exclusive and engaging consultancy in the oil & gas, power, maritime and mining sectors who will make it work.

Clients
Who require specialised and cost effective support to make their project a success.

Members
Who want to be effective in a collective and gain access to exciting projects and who are equipped with the experience to take on the challenge.

Services
We match the experience of our Members to our Client's project needs for ad-hoc support or temporary consultation. 

excellence
Built on a trusted network of experienced and knowledgeable professionals

integrity
Operating with honesty, transparency, fairness and a commitment to best represent the cooperative.

Respect
Appreciating member and client objectives, timelines and contractual obligations.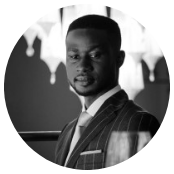 Being a member of COE has been more than just belonging to a company. It's more than just an eight to four daily interaction. It promotes ownership and responsibilities at a workplace and that's regardless of where workplace is.
Paul Lutete
We can rely on Club of Engineers to bring us quality personnel, to support our projects with practical hands on experience, and with an understanding of the commercial and technical needs of our business.
Hendrik Wijkstra
Get in touch with us today 
Make COE Your Home Base