Make it Work
A Project Management and Engineering Consultancy,
that want to make it work. 

Do you need support in sourcing experienced, competitive and flexible project support?

 Are you looking for a homebase to develop your network, earn through and learn from?

Explore the services our extensive and trusted membership base can offer you. 

Excellence
The term to describe the profiles and operations of our members.

integrity
The driving force behind our commitment to best represent the cooperative.

Respect
The building block that determines our way of working, with members and clients.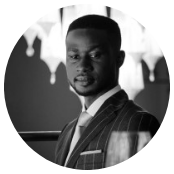 Being a member of COE has been more than just belonging to a company. It's more than just an eight to four daily interaction. It promotes ownership and responsibilities at a workplace and that's regardless of where workplace is.
Paul Lutete
We can rely on Club of Engineers to bring us quality personnel, to support our projects with practical hands on experience, and with an understanding of the commercial and technical needs of our business.
Hendrik Wijkstra