CO(E)NNECTION.
COE is best matched to independent clients and small to medium sized enterprises, engaged in brownfield and greenfield projects across various sectors. We support clients by providing experienced specialists and advisors in their field. Assisting in conceptualizing and developing competitive solutions with sustainable and environmentally sound outcomes, through our extensive membership base.  

Trusted Professionals
Gain access to talent you can trust in the COE member pool of highly talented individuals. By relying on a trusted network of independent professionals you won't  need to carry continuous staff overheads. We operate with full transparency and keep record of all contracts and timesheets on the client portal.

Centralised Contracting
We centralise contracting professionals through COE and will comply with Client contracting and procurement terms and conditions. We take care of all contracting and payroll matters in accordance to the FIDIC white book for consulting services. Members are covered by our insurances while on assignment and we can support them with work permit applications and digital project management platforms.

Proven Solutions
We provide an unbiased analysis of your projects, be it technical due diligence on an asset or assessing the feasibility of a project. We aim to provide a return on your bottom line by providing practical and proven solutions supported by an agile project management team and advisors. It is in our members' DNA to make it work!

It is important we share common values with our Clients and are aligned to their objectives. We appreciate informal yet direct, transparent and honest dialogue and are guided by our values of excellence, integrity and respect. We operate in accordance with Club of Engineers' policy frameworks and statements and are willing to openly share these frameworks and collaborate on their improvement where necessary, and in accordance with our client needs.
We can rely on Club of Engineers to bring us quality personnel, to support our projects with practical hands on experience, and with an understanding of the commercial and technical needs of our business.
Hendrik Wijkstra, VTTI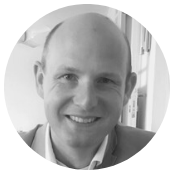 Club of Engineers efficiently supported us with interim project management and commissioning support during a busy time commissioning our scrubber systems on Client vessels across the globe.
Han de Voogt, VDL AEC Maritime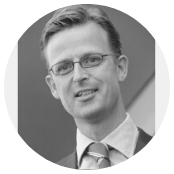 The Club of Engineers is clearly a people-centric organization, where they provided a solution to retain our former personnel migrating to South Africa and establish business control consulting services to support our projects across the globe.
Jan-Oege Goslings, Arcadis NV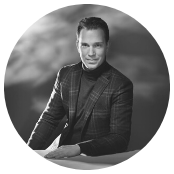 Club of Engineers helped us launch our company in South Africa and remains a reliable supplier always ready to assist and make it work. We look forward to building a sustainable Solar business in South Africa with continued support from COE.

Patrick van der Meulen, Director Enie.nl
MAKE COE YOUR HOME BASE  
ENQUIRE about Project support